Contactadres:
Heremans Willy
heremanss@telenet.be
015/430719
Adres circuit:
Park van Relst
Aarschotsebaan 128
1910 Kampenhout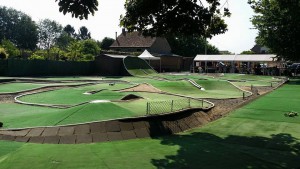 LIDGELD
Lidmaatschap bij MBV is geldig van januari tot december en kan vanaf de maand december vernieuwd worden. Het lidgeld bedraagt 30 euro plus de verplichte FBA-bijdrage van 7 euro of 30 euro:
– FBA 7 euro voor een gewone aansluiting bij de Belgische federatie met recht op deelname aan 1 BK-wedstrijd.
– FBA 30 euro voor een full licence, met recht op deelname aan alle BK's van alle secties.
Het MBV-lidgeld van 30 euro geldt voor 1 persoon of voor verschillende gezinsleden, de FBA-bijdrage moet per persoon bijbetaald worden en wordt door de club doorgestort aan de federatie. We moeten alle clubleden verplicht doorgeven aan de federatie, maar laat ons weten als je via een andere club al een federatiebijdrage betaald hebt, tweemaal aansluiten is zinloos.
Een FBA-full licence is enkel nodig als je aan een Belgisch kampioenschap wil deelnemen. Als je liever enkel clubwedstrijden meedoet of zelfs alleen maar recreatief wil rijden, volstaat de gewone aansluiting van 7 euro.
Aan nieuwe leden vragen we  eerst contact op te nemen met voorzitter Willy alvorens te betalen:
015/43.07.19